Maren Benevento, LCSW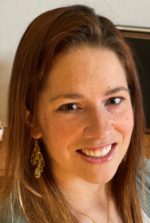 Approach to Helping :
I believe that we all intuitively have the wisdom to move towards healing. I see myself as a co-explorer, and I use my own training as a therapist, the relationship formed in therapy, curiosity, and creativity to help folx navigate difficult seasons in their lives, celebrate strengths, cultivate stress resilience, better understand themselves, and improve relationships with others. As a social worker, I believe that systems (e.g. families, communities, sociopolitical context) deeply impact mental health and well-being, and I weave this understanding into my work with both individuals and families. I also believe that the intersectionality of our different identities (including but not limited to culture, race, sexuality, gender, age, ability, immigration, and socioeconomic status) and our social locations (i.e. privileged and subjugated identities) impact the therapeutic relationship and ways in which we navigate and experience the world.