Justice, Equity, Diversity, & Inclusion (JEDI)
Our Vision in JEDI
Maria Droste Counseling Center aspires to be an organization that honors our community by promoting equity, belonging, and anti-oppression in all aspects of what we do and say, and with those we serve. In our work towards making this a reality, we have created a strategic plan to outline our growth areas in justice, equity, diversity, and inclusion.
Goal 1: Grow individually and organizationally, with humility and vulnerability 
Goal 2: Integrate the values of diversity, equity, and anti-oppression into our daily professional practice  
Goal 3: Create an organization whose members are representative of the communities we serve
Goal 4: Advocate for social justice and equity in MDCC's sphere of influence  
We know words are not enough. We take actions to back up our goals. To be specific: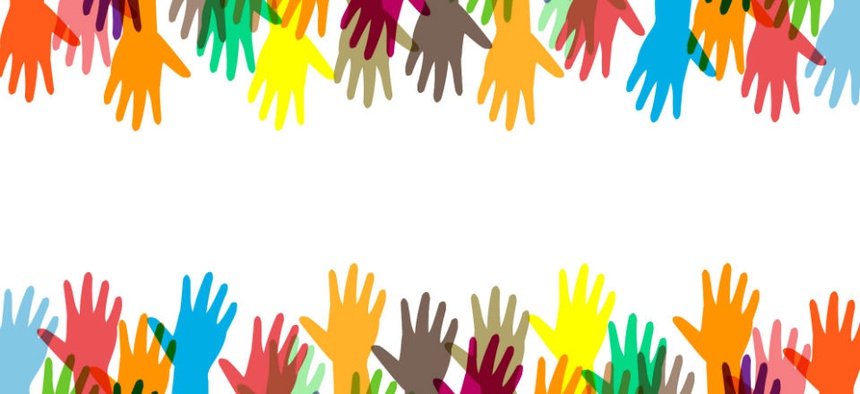 In 2021, we formed our dedicated JEDI (Justice, Equity, Diversity, & Inclusion) Committee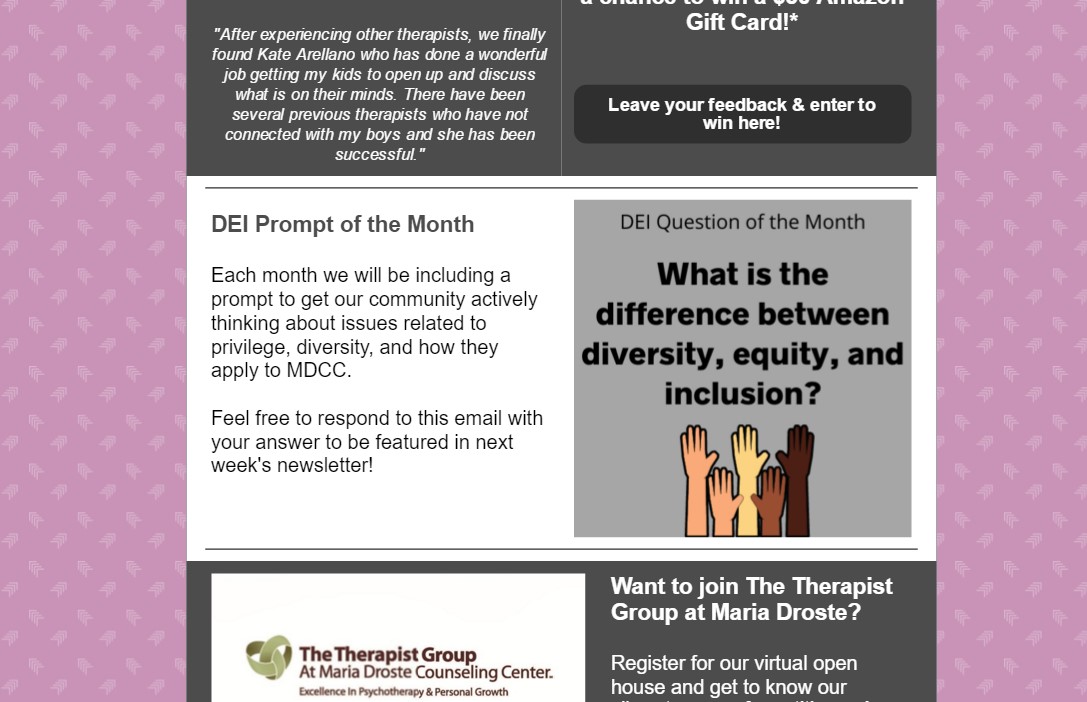 Include prompts for social justice conversations in our monthly newsletters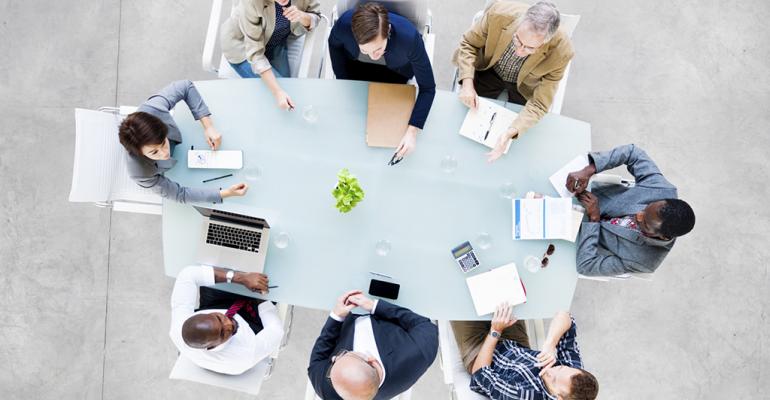 We hold monthly committee focus groups for organizational self-assessment
Hold trainings with interns and staff to deconstruct power, privilege, and oppression (PPO)
Stop Asian Hate Statement
Our CEO Sandra T. Mann addressed the recent rise in anti-Asian violence, and encouraged employees to create a more equitable and inclusion climate.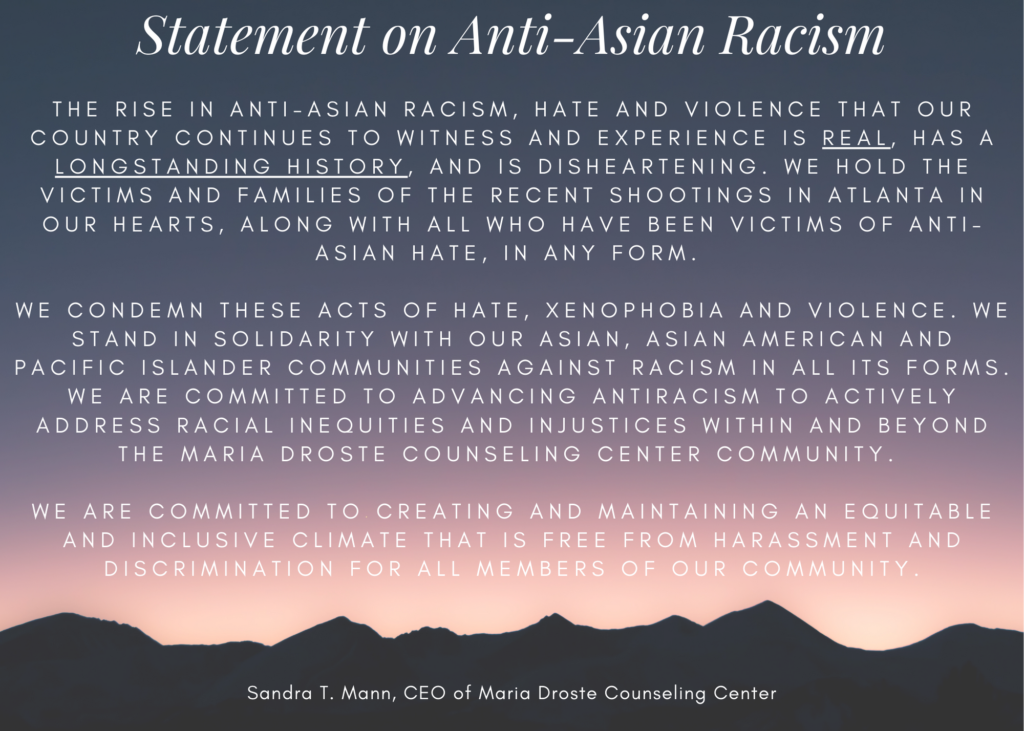 We Promise an Anti-Oppressive Work Space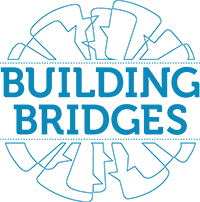 We are proud to be a great place to work and volunteer. Incorporating justice and inclusiveness into our culture has created exciting results. We respect your autonomy and the ability to make your own judgements. We trust you.
Maria Droste Counseling Center is proud to work with Building Bridges as part of our strategic initiatives for 2021. Building Bridges is providing Shift training for our staff and interns to grow our organization's skills in anti-oppressive work to actively dismantle white supremacy culture. Together, we will equip our young leaders to transform divisive attitudes in Maria Droste's communities.
Colorado Companies Uniting Against Racism with B:Civic
B:Civic is a Colorado organization that facilitates efforts for businesses of all sizes to work together to leverage impact. Maria Droste CEO, Sandra T. Mann, is proud to have taken a pledge with BCivic to take action against racism. We pledge to confront inherent inequalities and demand diversity, equity and inclusion (DE&I) in all that we do to act against racial injustice. Our organization will report our progress and action steps to BCivic as part of this pledge.
Mental Health Resources Related to Issues of Racism or Oppression
Services:
Culturally Sensitive Counseling
Blog posts:
Need Help?
If you would like to speak to a therapist about this subject or about any other issue you may be experiencing, contact the Maria Droste Access Center at 303-867-4600.
Get Informative Posts like this Sent to Your Inbox
Maria Droste posts regularly on helpful mental health and wellness subjects like the one you just read. We send these out in our free monthly newsletter. Subscribe today and get informative reads like this sent straight to your inbox.