In-person and Online Counseling Services for Colorado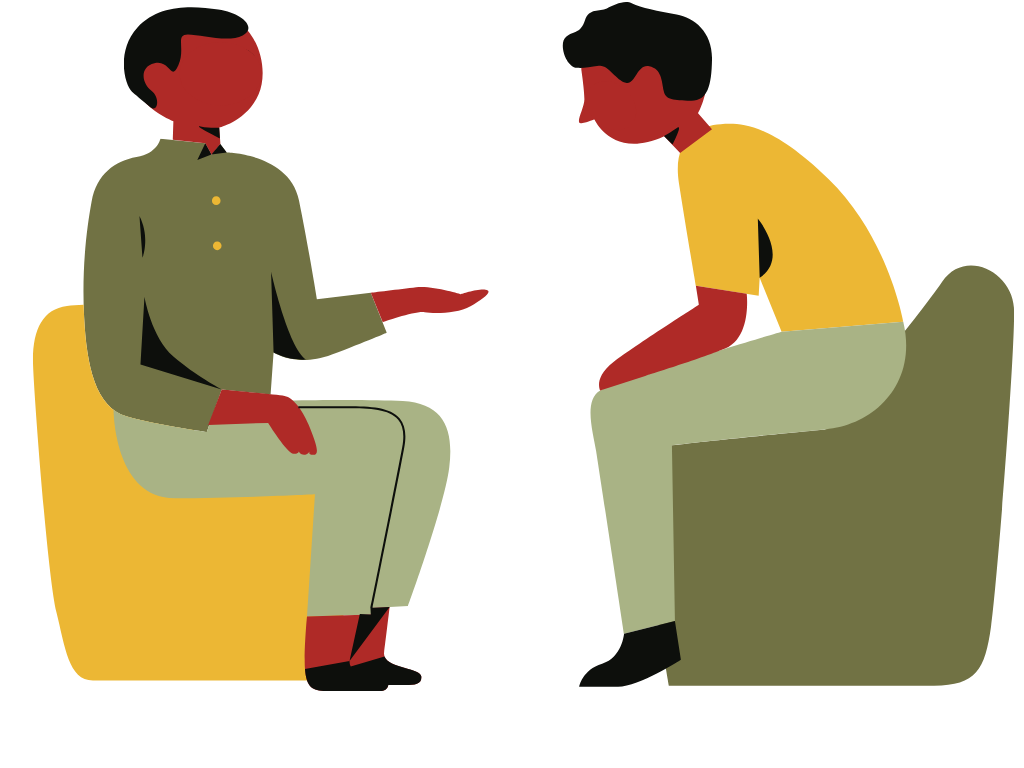 In-person and Online Counseling Services
At Maria Droste Counseling Center in Denver Colorado, we offer in-person or online counseling services and psychotherapy and for adults, children, teens, couples, and families – regardless of their ability to pay.
With over 25 licensed therapists, we have clinicians who specialize in treating a variety of concerns and issues.
*Please note we do not take walk-in clients*
Maria Droste Counseling Services
What to expect
We know it's not always easy to ask for help. Seeking out therapy for the first time can feel nerve-wracking or overwhelming. That's why our intake process is designed to take the work out of your hands.
When you call our Access Center, they will gather information about what you would like to work on and any issues you may be struggling with. They will also ask about your preferred method of payment, and any possible barriers to accessing services. With this information, our Access Center will match you with the right therapist to fit your goals and your budget.
Once you are matched with a therapist, that provider will contact you directly to set up an initial appointment. You are welcome to talk with your provider to ask questions about what to expect or possible plans to work on your goals prior to your first session, free of charge.
Therapy that fits your needs
We understand that everyone has unique needs when it comes to the most supportive types of intervention. Types of therapy we offer include:
Affordable for everyone
At Maria Droste, we are committed to providing high quality therapy services. Moreover, we believe the care you need should be affordable and accessible regardless of ability to pay. That's why we have many forms of payment to meet your unique situation and needs. To provide service to more Coloradans, our payment options include:
Medicare
Medicaid
Sliding scale fee (based on your income)
Private Insurance
Crime Victim's Compensation
Pro Bono Services
Accessible to all
Bilingual Services
It is important that language or cultural differences can be addressed in order to make sure everyone in need of therapy can access it. We have therapists fluent in the following languages available to assist you:
Spanish
Japanese
Portuguese
Nepalese
Polish
Turkish
American Sign Language (ASL)
Online counseling services to reach you at home
No matter where you're located, you can get still get the support you need. If you're unable to come to our offices because of illness, location or other concerns, rest assured you can still receive help. Our Telehealth services are private and secure so you can speak with a counselor whether or not you're able to be here in person.
For every stage of life
Whether you are facing the most difficult obstacles of your life or simply want to improve your coping skills – therapy is the right place for you. Our providers meet each client where they are at, from intense episodes of mental illness to life's adjustments, no problem is too small for therapeutic support. If you are considering therapy, it is likely that we have tools for you. Give us a call to learn more today.

We offer affordable online and in-person counseling services for Coloradans.
Contact us today if you're looking for counseling services or have questions. Our Access Center specializes in matching each client with a therapist that is a perfect fit. We looking forward to serving you.