Para leer este blog en Español, haga clic aquí.
Mental health counseling has been available as an online resource for over 20 years. However, in recent years, online therapy has taken off. And when the COVID-19 pandemic took hold around the world, it became a critically valuable tool for both those seeking counseling for the first time and long-time clients.
Game-changers in online therapy
The rising popularity in online counseling services was well underway before the COVID-19 pandemic imposed new limitations on face-to-face services. As virtual conferencing technology has improved, it has become easier for practitioners to offer a more traditional counseling experience virtually. Organizations specializing in virtual mental health services have grown rapidly as the pandemic took hold. Local and regional mental health services have also turned increasingly to online resources to meet the needs of clients during this unprecedented time.
Efficacy and Benefits of Online Counseling
As telehealth services have grown rapidly, there is enormous potential to provide greater access to mental health care. Additionally, studies have shown online mental health services are as effective and in some cases more effective as in-person sessions. This is especially true for counseling or therapy conducted over video conferencing technology. There really is every reason to be optimistic about the potential for growth in mental health care access.
Accessibility
One of the most significant advantages to online counseling is the greater accessibility it offers. For those who would like to explore counseling but find that a weekly visit to a therapist's office is too great a demand on their time, being able to participate in counseling from there home is an invaluable option. This can be an especially valuable tool for busy working parents, or those with other health considerations to manage. Online services dramatically increase access for those who live in rural areas for whom medical services can be limited.
Beyond the convenience of location, online counseling may offer a greater range of scheduling options. This can include more session availability in evenings or on weekends. This allows individuals with little flexibility in their day-to-day to still find time for the care that they need.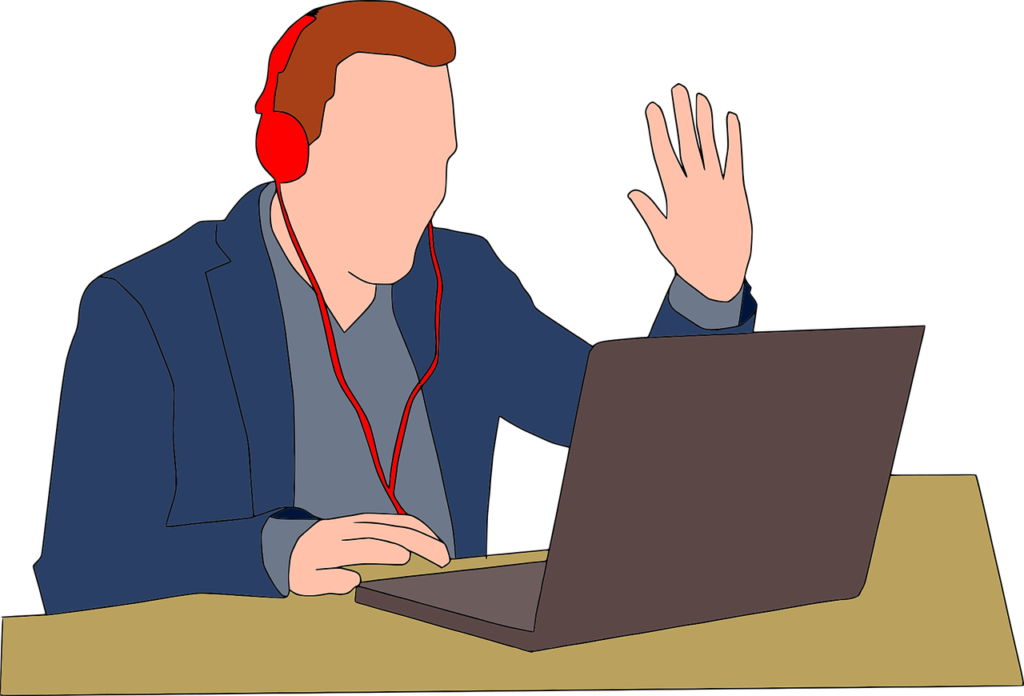 Overcoming stigma
Finally, it is still unfortunately the case that for many, seeking mental health care carries a stigma. While campaigns like Instagram's #HereForYou campaign or World Mental Health Day are making progress, we have a ways to go. Though advocates continue to make headway on changing mass perceptions about mental health, online therapy offers a unique opportunity. For individuals who are considering therapy but feel held back by stigma, going to a therapist's office may be intimidating. Online mental health care is a wonderful solution in these cases; offering a simple, low-key, easy to access means of getting the help they need. Virtual care can then be a pathway to getting critical mental healthcare in addition to creating an overall healthier outlook on mental wellness.

Cost
Advocates of online counseling services sometimes point to lower costs as another advantage of virtual services over in-person services. While this can be true, it is important to note that most counselors will charge the same rate for an online session as they would for an in-person session. You are, after all, getting the same level of focused attention, expertise, and time from your licensed therapist. As more studies support the conclusion that virtual counseling is as effective as in-person, there is little argument for a lower fee.
However, just as online counseling services offer greater flexibility in scheduling, you may also find a wider array of options. These may apply to the kinds of services offered and fees charged. Third party providers may offer subscriptions to lower the monthly cost of therapy, or offer a financial incentive to sign up for longer-term care.
In addition, services like text-based or asynchronous messaging therapy may prove to be more affordable in some cases. There are a variety of different options, rates, and services you can find to suit your budget. This kind of online therapy has also proven to be very effective. Whichever kind of therapy you seek out, you should always make sure that the virtual platform used is HIPAA compliant. This means that your sessions will be conducted through a secure server to protect your privacy. It is also important to ensure that your therapist is licensed to practice in your state. These are common questions for therapists, and most are happy to provide this information.
The inside scoop: what Maria Droste Counselors have to say about online counseling
Questions about efficacy and access aside, you may still be wondering what online therapy is actually like. What can you expect from a virtual counseling session? What should you know about this service before signing up? The Maria Droste counselors are seasoned at navigating online therapy. Maria Droste therapist Heather Rera provided some key insights into the ins and outs of online therapy. She also gave us a look at how teletherapy can differ from in-person counseling.
Creating a relationship with your online therapist
"It can take a little more time to feel connected to someone when you are meeting only virtually," says Rera. "But what you miss in body language cues or in-person conversation, you gain in other ways: how the client decorates their house, what they show in the background of the session, if their space is loud or quiet, and whether they have privacy at home."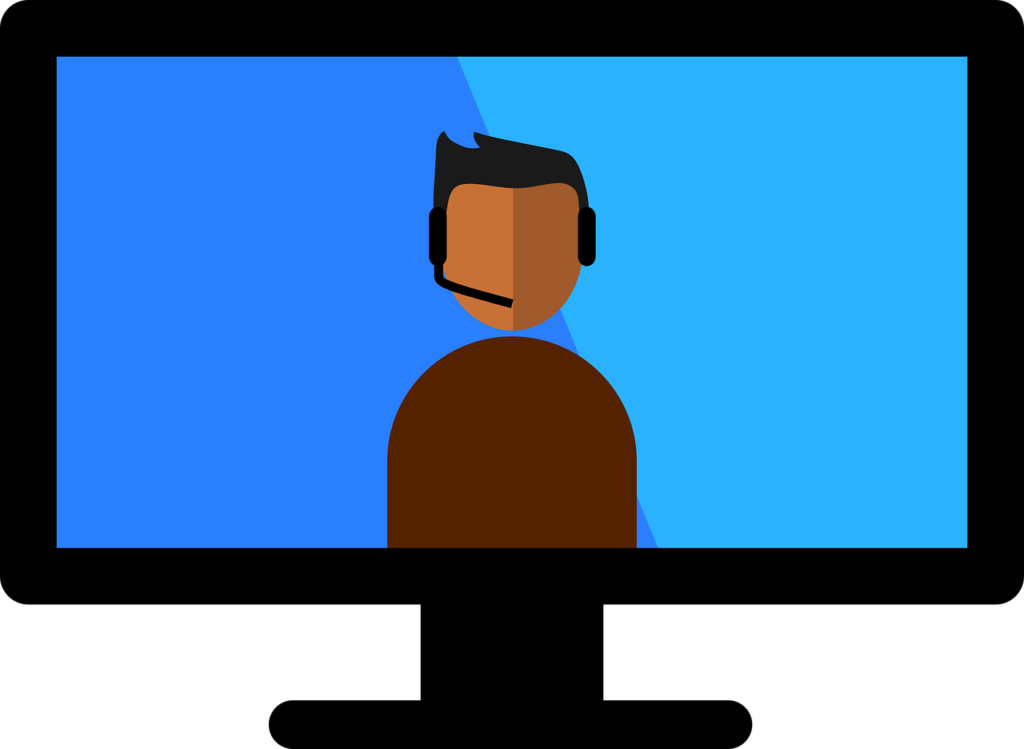 So, give it some time with your online counselor, even if you don't feel a strong connection at first. Even though we've all grown accustomed to Zoom meetings over the last year, online therapy can still take some getting used to. The trusting relationship that is key to the success of therapy can take additional time.
How can you set yourself up for success in online therapy?
While we all face constraints in the space we have to work with, there are a few key strategies to keep in mind as you prepare for an online counseling session. Rera encourages her clients not to use their bedroom, if possible. She explained that it is better to "contain" emotional content from sessions in a different space than where you sleep. However, she also notes that noise or distractions in the room can be important to consider. External activities or people can impact how comfortable a client is while discussing what they are feeling. Rera says privacy and quiet are key; minimize distractions and create a space that is just yours for the duration of your session.
Notable differences to in-person sessions
For some, teletherapy can lead to some incredible work, Rera says. Be it the comfort of being in one's own home or the opportunity to control aspects of their external presentation. She says she has seen clients open up more easily than in in-person and make remarkable progress. This can vary greatly, of course, and depends on what any individual needs to feel safe and comfortable within session.
Finally, Rera notes that while there may be some additional challenges to navigate—technology, finding space and privacy—online therapy can make a significant difference in a person's life. And if it is the most accessible way for you to seek services, you should. This is especially true given the stressors of COVID-19 and racial injustice we have navigated this year.
"I believe everyone should try therapy," Rera says. "And what I love most about telehealth is how accessible this care has become for those who may otherwise struggle with transpiration, mobility, or other barriers to care."
If you want to try online therapy or are seeking in-person counseling services, contact Maria Droste Counseling Center.
Written by Chloe Heskett
Need Help?
If you would like to speak to a therapist about this subject or about any other issue you may be experiencing, contact the Maria Droste Access Center at 303-867-4600.
Get Informative Posts like this Sent to Your Inbox
Maria Droste posts regularly on helpful mental health and wellness subjects like the one you just read. We send these out in our free monthly newsletter. Subscribe today and get informative reads like this sent straight to your inbox.